Monday, April 23, 2012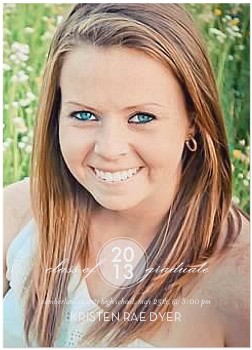 Classic Emblem Graduation Announcement
Shutterfly has personalized graduation announcements.

Posted by

Leigh Ann Morgan
at 12:07 PM
No comments: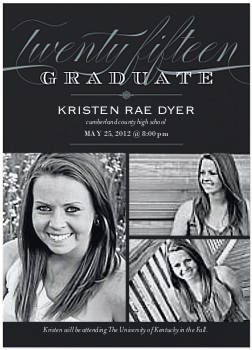 Elegant Moment Graduation Announcement

Posted by

Leigh Ann Morgan
at 12:05 PM
No comments: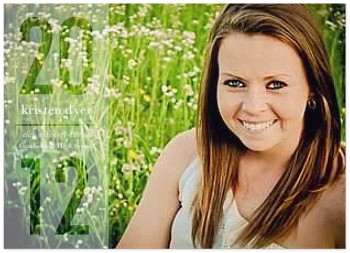 Frosted 2012 Ribbon Graduation Card
Click here to see our exclusive graduation announcements.

Posted by

Leigh Ann Morgan
at 12:03 PM
No comments:

Sunday, February 19, 2012
Spring is right around the corner, and I am ready to capture your precious memories! I love using natural light, but I am also now equipped to photograph your special day or event indoors. No matter what you are looking for, I will do my best to present you with the perfect options tailored to your needs. I offer a wide variety of sessions and packages, from maternity and newborn, to senior and engagement (and coming soon, weddings!) Just click on the sessions tab above too see the entire list.
I shoot mostly in the Waterview area on Turner Farm, but I am also willing to travel to you. My goal is to capture true personalities in as natural of a way as possible. I want your photographs to beautifully reflect you and your family.
My philosophy....simple, yet stunning.
Posted by

Leigh Ann Morgan
at 7:24 PM
No comments:

Saturday, January 21, 2012
As of now, I am in the process of purchasing some new editing programs and gearing up for what Spring has in store! Even though it is winter, there are still some great afternoons filled with beautiful sunshine that make for wonderful photo opportunities. Though the weather can be unpredictable at this time of year, I am still happy to schedule your outdoor photo shoot. Here lately,I have had several people inquire about senior photo sessions. For full senior session fees and print pricing, click the tabs above. With a full session, you will get more picture choices in your gallery than you know what to do with...plus, those prices include pictures made with family members. However, if you are just interested in a few nice photos, and don't want all the extras, check out my Senior Simplicity package. It includes a mini photo shoot at one location, 1 8x10s, 2 5x7s, and 40 die cut (rounded edge) wallets. Price is $125. You can contact me via email, phone, or Facebook to set up your appointment. See contact information below.
Here are a few other things of importance:
* "Like" my Facebook page: Leigh Morgan Photography to get updates on special photo shoots. I am offering a mini Valentine's Day session to those interested.
* Gift certificates are available in any amount and can be used towards sessions or prints.
* Though I do not primarily do indoor photography, I do offer "new baby" sessions that are done mostly indoors.
* I have been asked about doing wedding photography, and might possibly begin offering that very soon!
* Spring will be the perfect time of year for engagement photo session or bridal photo session. Book early to get the date you want!
* I have lots of cute ideas for that special first or second birthday! Can't wait to schedule those sessions!
* Visit my site, leighmorganphotography.smugmug.com to see full galleries of edited featured sessions. This is the site I am currently using for my customers to view their photos. All galleries are locked with a password, unless given permission by the owner to allow others to see.
* And last but not least, when that first big snow arrives, would love to do some snow pictures on the hills of Turner Farm.
As I close, I'd like to say thank you to all of you that have helped get me started on this new adventure in 2011. I can't wait to continue on it and see what lies ahead in 2012. Any input, comments, or ideas are greatly appreciated. Thank you!!
Posted by

Leigh Ann Morgan
at 8:45 PM
No comments:

Contact Information
email:
l-atm1@hotmail.com
phone: (270-459-0250)
I also have a page and group on Facebook:
Leigh Morgan Photography